LAB (Lake Area Bus) and HART(Halifax Area Rural Transportation) are public bus systems that provide transportation to people of any age. We will pick you up at your door and deliver you to your destination. The cost is $1.50 per "pick-up" and children under the age of three ride FREE.
The LAB operates within the town limits of South Hill, La Crosse, and Brodnax.
The HART bus serves within the town limits of South Boston and Halifax.
LAB Bus Scheduling : (434) 955-7433
HART Bus Scheduling: (434) 575-0005
LCAAA Medical Transportation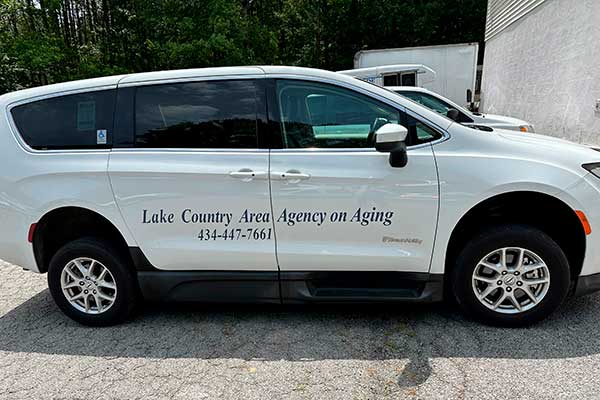 Our Transportation department provides a fleet of vehicles to transport senior citizens to and from Nutrition Sites, Medical Appointments, Service Agencies, and Recreational Activities.
We are the largest human-service provider within the Southside Planning District.
Every week our vehicles travel routes and work with Social Service Agencies, Health Department and other facilities for the elderly. For example, in 2000 we traveled approximately 600,00 miles and delivered 125,000 meals to the congregate and homebound senior citizens.
Transportation is provided throughout the counties of: Mecklenburg, Brunswick, and Halifax.
We also transport as far as Richmond, VA; Durham, NC and other locations.
We provide wheel chair accessible Medicaid Transportation to all medical facilities.
Please call (434) 447-7661 to set up a screening appointment if you are interested in Medical Transportation. 
LCAAA Transportation Services
Are you or someone you know in need of LCAAA Medical Transportation?